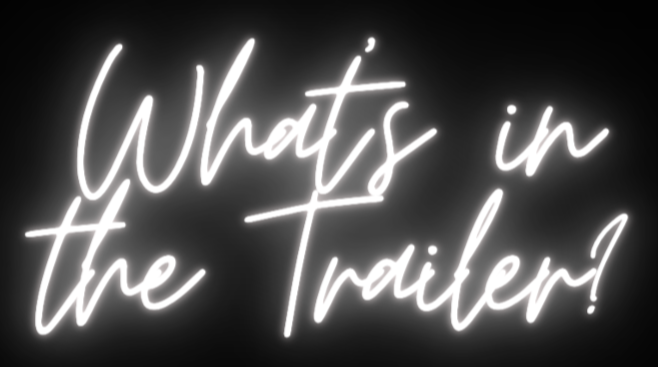 What's in the Trailer Today?
Don't worry...we did the shopping for you! We asked around about the most popular yard games and did our best to get one of each!

When renting the Trailer Park'd Yard Game trailer, you don't have to pick which games you want...you get them all!

**FOWLING* *CORN HOLE* *WASHERS* *HORSESHOES* *GIANT BEER PONG* *GIANT CHECKERS* *GIANT JENGA* *GIANT DICE* *GIANT DOMINOS* *GIANT CONNECT FOUR* *TIPSY TOSS* *LADDER TOSS* *MINI PING PONG* *BOCCE BALL* *VELCRO TOSS* *KAN-JAM* *FLAG FOOTBALL SET* *CROQUET* *RING TOSS GAME* *KUBB* *TUG OF WAR ROPE* *FOOTBALL**VOLLEYBALL**FOUR SQUARE BALL**TENNIS BALLS** SOCCER BALL AND NET**BULZI BALL**CROSS NET**TWISTER**

UTILITY ITEMS INCLUDED: **SLEDGE HAMMER**MEASURING TAPE**

Also, be sure to check out our list of add-ons! We will do our best to make your party a hit and stress-free! From ice to extension cords and from tables to trashcans...if you are needing something and don't see it on the list...just ask!